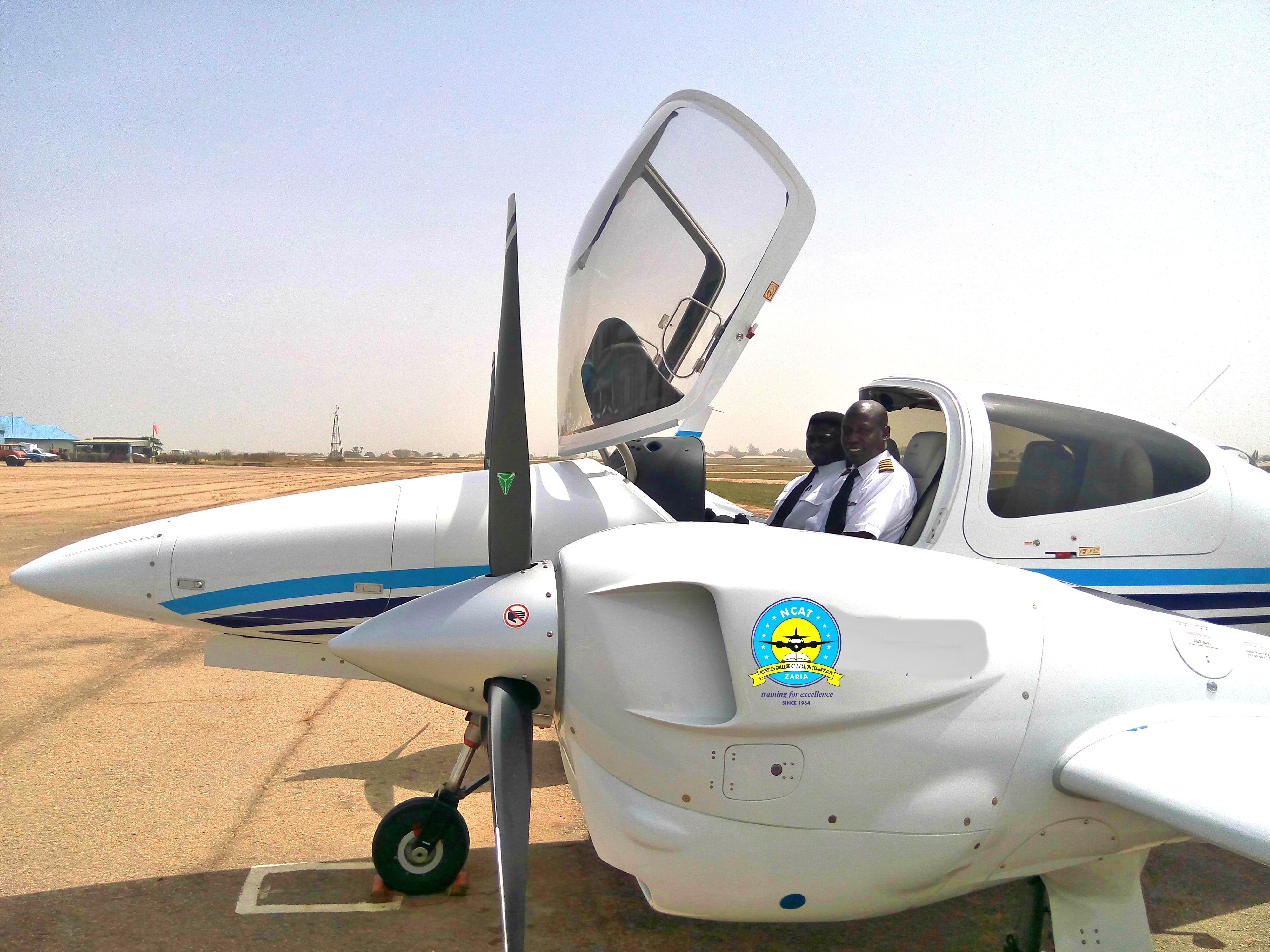 Press Release: TB-9 Aircraft Pilot Executed a Successful Forced Landing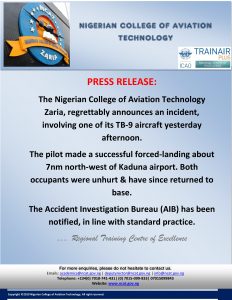 The Nigerian College of Aviation Technology Zaria, regrettably announces an incident involving one of it's TB-9 aircraft yesterday afternoon. The pilot made a successful forced-landing about 7nm north-west of Kaduna airport. Both occupants were unhurt & have since returned to base. The Accident Investigation Bureau (AIB) has been notified, in line with standard practice.
More details coming soon.