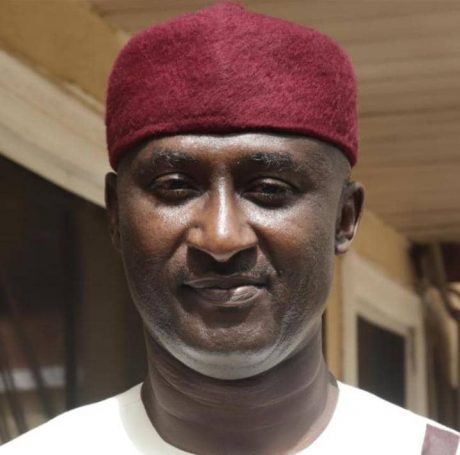 Brief Profile of the Head of Aviation Management School:
Engr. Ishaya Idris Akaaba is a distinguished professional in the field of aviation and engineering, renowned for his exceptional contributions to the industry. He embarked on his academic journey at Ahmadu Bello University, where he displayed a profound interest in both engineering and management. In 2001, he earned his Bachelor's degree in Electrical Engineering, demonstrating his aptitude for complex technical concepts.
Driven by a desire to broaden his knowledge and skill set, Ishaya Akaaba pursued further education, attaining a Master's degree in Transport Management from Ahmadu Bello University. This unique blend of engineering and management education laid a strong foundation for his future endeavours in the aviation sector.
In 2005, Engr. Akaaba's career took a pivotal turn as he joined the Nigerian College of Aviation Technology (NCAT). With a fervent passion for aviation, he embraced every opportunity for professional growth and development. Over the years, he engaged in rigorous training programs, steadily honing his skills and expertise as an aviator.
Engr. Ishaya Idris Akaaba's dedication, perseverance, and proficiency in aviation management did not go unnoticed. His remarkable achievements and leadership qualities propelled him to ascend through the ranks within NCAT. His commitment to excellence and his comprehensive understanding of aviation's intricate aspects led to his appointment as the head of the Aviation Management School.
As the current head of the Aviation Management School at NCAT, Engr. Akaaba continues to make substantial contributions to the aviation industry. His multifaceted background in both engineering and transport management equips him with a unique perspective on the challenges and opportunities within the sector. Under his leadership, the Aviation Management School thrives as a center of learning, innovation, and excellence, preparing the next generation of aviation professionals to excel in a dynamic and ever-evolving field.
Introduction :
The Aviation Management School (AMS) was established in 2009 with a mandate to train, develop and equip aviation professionals at middle and top level management with managerial skills for performance enhancement on the job. The school offers specialized trainings in Air Transport Economics, Safety Management Systems, Aviation Passenger Services, Accident/Incident Investigation, Dangerous Goods, Human Resource Management, Office Management, Human Factors, and Basic/Advance Aviation Planning Operations and Management. Others include Higher National Diploma in Aviation Management (HND, AM) and Post Graduate Diploma in Aviation Management (PGDAM). These courses are accredited by NCAA, NBTE and AABI.
The school is organized into four training department
General Aviation Management
Aerospace and Airport Development
Air Transport Management
Air Safety Management
Vision:
Equip Aviation professionals with global managerial best-practices.
Mission :
To provide excellent and cost-effective high-quality management trainings designed to increase individual and organizational productivity in the Aviation industry.
Details of Customers/Students:
AMS has a strong customer base which includes the following:
Agencies in the Aviation Sub-sector (NIMET, NCAA, NAMA, FAAN, AIB)
Federal Ministry of Transportation (FMoT)
Nigerian Navy (NN)
Nigerian Army (NA)
Nigerian Air Force (NAF)
Nigerian Immigration Service (NIS)
National Hajj Commission of Nigeria (NAHCON)
Nigeria Police
Aviation Training Organisations (Local, /Regional and International)
Private Individuals
Omni-Blu Aviation
Skyway Aviation Handling Company (SAHCOL)
Nigerian Aviation Handling Company (NAHCO)
Nigerian Christian Pilgrims Commission (NCPC)
Nigerian Custom Service (NCS)
Etc.