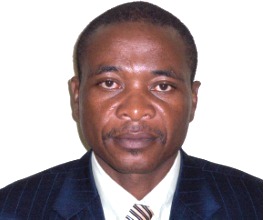 Brief Profile of the Head aeronautical Telecommunications Engineering School:
Engr. Edward Yor is a distinguished professional with a rich background in the field of aviation, marked by his unwavering dedication and remarkable journey from education to leadership. His story is a testament to his relentless pursuit of excellence and his significant contributions to the Nigerian aviation industry.
Engr. Yor embarked on his educational journey at the Federal Polytechnic Mubi, where he demonstrated a keen interest in Electrical Electronics Engineering. In 1991, he earned his National Diploma and subsequently his Higher National Diploma, both of which laid a solid foundation for his future endeavors.
In 1993, Engr. Yor's journey in aviation took flight as he joined the Nigerian College of Aviation Technology (NCAT). This marked the beginning of a transformative phase in his career. His determination to excel and his passion for aviation education led him to embrace various training opportunities and experiences, shaping him into a seasoned aviator with a wealth of knowledge.
Over the years, Engr. Edward Yor's commitment and dedication to his craft propelled him through the ranks within NCAT. His ascent from instructor to the esteemed position of Chief Instructor in the Aircraft Maintenance Engineering (ATE) School reflects his expertise and leadership in the field. His deep understanding of aviation intricacies and his ability to impart knowledge have made him an influential figure in aviation education.
Today, Engr. Yor holds the esteemed role of Head of the ATE School at NCAT. In this capacity, he spearheads the development of aviation professionals by providing comprehensive training and guidance. His leadership is characterized by his wealth of experience, his continuous pursuit of knowledge, and his commitment to upholding the highest standards of aviation education and safety.
Engr. Edward Yor's journey—from his educational foundation to his role as a Chief Instructor and Head of the ATE School—is a narrative of dedication, expertise, and leadership. His impact on aviation education and his contributions to shaping the next generation of aviation professionals make him an exemplary figure within the industry, celebrated for his enduring commitment to excellence.
Introduction to ATE School
The Aeronautical Telecommunications Engineering (ATE) School is one of the five (5) Schools in the College established in 1964. The School offers training in the Installation and Maintenance of Air Navigation Service (ANS) facilities for the Aviation Industry. For effective and efficient discharge of its functions, ATE School is structured into five (5) Departments, namely:
General Electronics and Computer Department
Navigation Aids Equipment Maintenance Department
Radar Equipment Maintenance Department
Communications Equipment Maintenance (CEM) Department
Power Systems Maintenance (PSM) Department
The School is well equipped with modern Communication, Navigation and Surveillance (CNS) equipment and other laboratory facilities for training.
Details of Customers.
Nigerian Civil Aviation Authority (NCAA)
Nigerian Airspace Management Agency (NAMA).
Federal Airports Authority of Nigerian (FAAN)
Nigerian Air Force (NAF)
State-owned Airports
State Governments